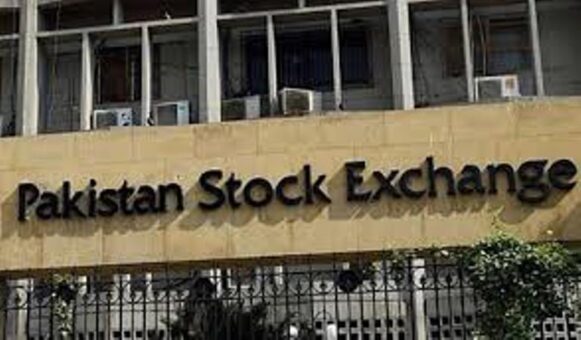 KARACHI: The share market gained 616 points on Tuesday as investors are expecting positive outcome of FATF plenary session.
The benchmark KSE-100 index of Pakistan Stock Exchange (PSX) closed at 40,956 points as against 40,340 points showing an increase of 616 points.
Analysts at Arif Habib Limited said that as the concerns over political uncertainty withered away, investors fixed gaze on the upcoming FATF plenary session and the quarterly results.
Positive expectations on both counts helped the Index post a gain of 717 points during the session.
O&GMCs, E&P scrips contributed the most, followed by Cement, Power and Banking scrips. Among Banks, investors preferred HBL over UBL with HBL crossing 140 several times during the session.
Among scrips, UNITY topped the volumes with 77.9 million shares, followed by HASCOL (50.6 million) and FFL (35.1 million).
Sectors contributing to the performance include Cement (+110 points), Power (+107 points), Banks (+91 points), E&P (+72 points) and O&GMCs (+50 points).
Volumes increased from 319.6 million shares to 492.7 million shares (+54 percent DoD). Average traded value also increase by 106 percent to reach US$ 101.7 million as against US$ 49 million.
Stocks that contributed significantly to the volumes include UNITY, HASCOL, FFL, PIBTL and KEL, which formed 43 percent of total volumes.
Stocks that contributed positively to the index include HUBC (+84 points), LUCK (+48 points), MEBL (+42 points), PPL (+37 points) and HBL (+30 points). Stocks that contributed negatively include HMB (-7 points), UBL (-5 points), ABOT (-4 points), HGFA (-4 points) and FML (-3 points).