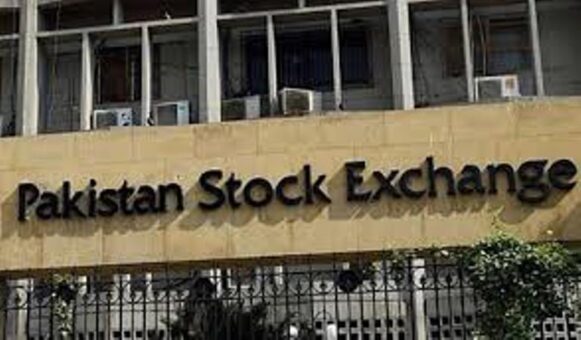 KARACHI: The stock market ended down by 138 point on Wednesday owing to range bound trading activities during the day.
The benchmark KSE-100 index of Pakistan Stock Exchange (PSX) closed at 40,514 points as against 40,653 points showing a decline of 138 points.
Analysts at Arif Habib Limited said that the market traded range bound today but maintained a downtrend in contrast with yesterday.
Banks, E&P and Cement sector stocks dipped on concerns relating to spread of coronavirus as well as resumption of IMF package, which requires an upward adjustment in electricity tariff as well as curtailment of subsidies.
International crude oil prices went up by 1 percent during the session, however, local E&P companies failed to reciprocate. Foreign selling in banking sector stocks created an extra pressure on the Index, which lost 308 points during the session, closing -138 points.
Among scrips, TRG topped volumes with 11.9 million shares, followed by UNITY (8.7 million) followed by SNBL (6.4 million).
Sectors contributing to the performance include E&P (-51 points), Cement (-24 points), O&GMCs (-17 points), Fertilizer (-16 points) and Food (-10 points).
Volumes remained low at 145.9 million shares compared with 150.3 million the other day (-5 percent DoD). Average traded value declined by 2 percent to reach US$ 39.1 million as against US$ 40 million.
Stocks that contributed significantly to the volumes include TRG, UNITY, SNBL, KEL and AVN, which formed 26 percent of total volumes.
Stocks that contributed positively to the index include MCB (+15 points), TRG (+12 points), ISL (+6 points), MEBL (+6 points) and FFC (+5 points). Stocks that contributed negatively include HBL (-20 points), PPL (-19 points), ENGRO (-17 points), PSO (-14 points) and POL (-14 points).