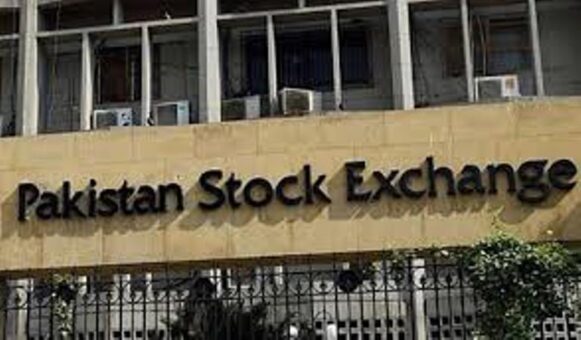 KARACHI: The stock market witnessed a gain of 514 points on Wednesday as trading activity was seen in energy sector following increase in prices of international crude oil.
The benchmark KSE-100 index of Pakistan Stock Exchange (PSX) closed at 40,378 points as against 39,863 points showing an increase of 514 points.
Analysts at Arif Habib Limited said that E&P stocks drove the market today, contributing surge in the index, with OGDC and PPL hitting upper circuit at close.
Crude oil prices increased significantly overnight and maintained the momentum during today's session as well, which particularly helped those Investors concerned with decline in Cement dispatches to switch to better alternative.
Banks, Textile and Fertilizer sector also contributed to the positivity. Cement sector continued the downturn today and traded below respective LDCPs the entire session.
Among scrips, FFBLR topped the volumes with 28.5 million, followed by TRG (21.1 million) and UNITY (20.8 million).
Sectors contributing to the performance include E&P (+280 points), Banks (+93 points), Technology (+78 points), O&GMCs (+31 points) and Fertilizer (+25 points).
Volumes increased from 174.7 million shares to 213.4 million shares (+22 percent DoD). Average traded value also increased by 42 percent to reach US$ 60.7 million as against US$ 42.6 million.
Stocks that contributed significantly to the volumes include TRG, UNITY, HASCOL, FFBL and OGDC, which formed 29 percent of total volumes.
Stocks that contributed positively to the index include PPL (+93 points), OGDC (+90 points), POL (+68 points), SYS (+41 points) and TRG (+34 points). Stocks that contributed negatively include HUBC (-23 points), LUCK (-17 points), FCCL (-9 points), EFERT (-8 points) and ABOT (-6 points).