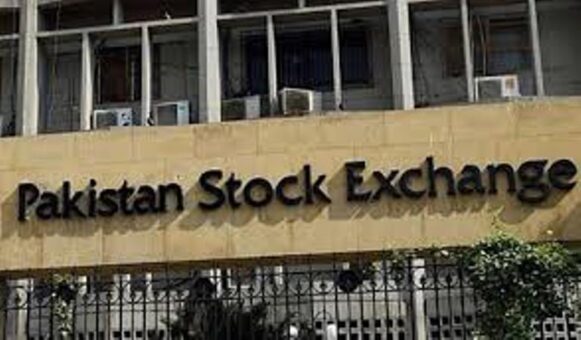 KARACHI: The stock market witnessed a decline of 337 points on Thursday as investors opted for profit booking during the day.
The benchmark KSE-100 index of Pakistan Stock Exchange (PSX) closed at 41,199 points as against 41,536 points showing a decline of 337 points.
Volumes declined from 661.3 million shares to 500.1 million shares. Average traded value also declined by 21 percent to reach US$ 106.9 million as against US$ 135.1 million.
Analysts at Arif Habib Limited said that the market opened on a positive note today +50 points, and following the momentum since the beginning of the week the index added a total of 282 points during the session.
Profit booking brought the index down by 448 points and closed the session -337 points.
Rather than any negative development on economic or political front, today's profit booking was largely an outcome of risk taking at the beginning of this week that paid well yesterday and today.
Tomorrow is the decision day for FATF, which will be announced post market in the evening and will have its impact next week Monday. Among scrips, UNITY continued topping the index with 61.3 million shares, followed by PIBTL (56.3 million) and MLCF (44.5 million).
Sectors contributing to the performance include E&P (-110 points), Power (-85 points), O&GMCs (-38 points), Pharma (-22 points) and Technology (-19 points).
Stocks that contributed significantly to the volumes include UNITY, PIBTL, MLCF, HASCOL and TRG, which formed 46 percent of total volumes.
Stocks that contributed positively to the index include BAHL (+74 points), HMB (+17 points), MLCF (+15 points), MTL (+10 points) and FFC (+10 points). Stocks that contributed negatively include HUBC (-71 points), OGDC (-40 points), PPL (-33 points), POL (-20 points) and MEBL (-20 points).