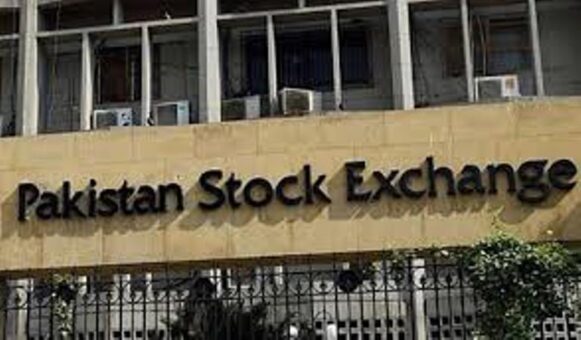 KARACHI: The stock market gained 191 points on Thursday amid to selling pressure prevailed during the day.
The benchmark KSE-100 index of Pakistan Stock Exchange (PSX) closed at 45,345 points as against previous day's close of 45,153 points showing an increase of 191 points.
Analysts at Arif Habib Limited said that the market added a total of 466 points during the session, where the initial start was very fast paced, although profit booking in rest of the session brought the index down.
Profit booking was witnessed in E&P, Cement, Steel and O&GMCs sectors, whereas aggressive buying was witnessed in Banks and Fertilizer sectors.
Developing situation with respect to Quetta incident and laggard approach by the government to meet the protestors' demands caused concern among investors.
News of removal of Additional Custom Duty on 152 tariff lines, also helped Textile and related chemical sector stocks to perform, however, profit booking brought the rates down by the end of session.
Among scrips, BYCO topped the volumes with 94.8 million shares, followed by POWER (34.2 million) and KAPCO (31.6 million).
Sectors contributing to the performance include Banks (+177 points), Fertilizer (+100 points), Inv Banks (+12 points), O&GMCs (-51 points), Cement (-34 points) and E&P (-26 points).
Volumes declined slightly from 664.5 million shares to 641.4 million shares (-4 percent DoD). Average traded value, on the contrary, increased by 3 percent to reach US$ 159.5 million as against US$ 154.3 million.
Stocks that contributed significantly to the volumes include BYCO, POWER, KAPCO, PRL and PAEL, which formed 33 percent of total volumes.
Stocks that contributed positively to the index include UBL (+88 points), HBL (+44 points), FFC (+37 points), EFERT (+29 points) and ENGRO (+27 points). Stocks that contributed negatively include PSO (-41 points), PPL (-29 points), OGDC (-19 points), LUCK (-18 points) and ANL (-17 points).