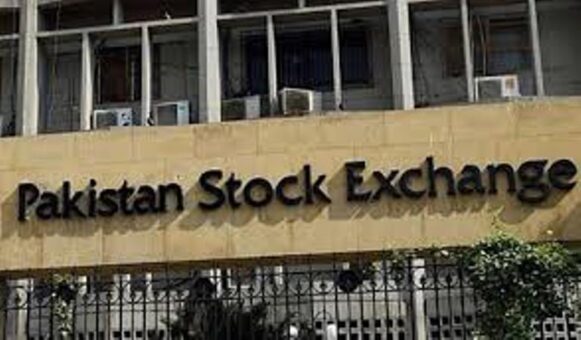 KARACHI: The stock market gained 654 points on Thursday as trading activities were seen in energy sector.
The benchmark KSE-100 index of Pakistan Stock Exchange (PSX) closed at 41,031 points as against 40,377 points showing an increase of +654 points.
Analysts at Arif Habib Limited said that the market followed the momentum shown yesterday, and added another 750 points during the session, closing +654 points.
The index was again led by E&P stocks in the beginning, but following the dip in international crude oil prices during the active session, E&P stocks also saw a reversion.
Cement sector stocks rebounded well with PIOC and MLCF hitting upper circuits. After a lull, observed in past week or so, Cement sector performed well today with considerably high volumes.
Banking sector stocks remained range bound and did not show any excitement, be it price or volume. Overall volumes grew further to 388 million shares as compared to below 200 million volumes in past several sessions.
Among scrips, UNITY topped the volumes with 49.9 million shares, followed by TRG (33.2 million) and MLCF (29.6 million).
Sectors contributing to the performance include Cement (+150 points), E&P (+89 points), Banks (+65 points), Technology (+50 points) and Power (+42 points).
Volumes increased from 241.9 shares to 389.2 million shares (+61 percent DoD). Average traded value also increased by 63 percent to reach US$ 100.6 million as against US$ 61.7 million.
Stocks that contributed significantly to the volumes include UNITY, TRG, MLCF, HUMNL and PIBTL, which formed 38 percent of total volumes.
Stocks that contributed positively to the index include LUCK (+38 points), TRG (+32 points), PPL (+32 points), HUBC (+32 points) and MLCF (+30 points).
Stocks that contributed negatively include DAWH (-5 points), SCBPL (-3 points), PMPK (-2 points), UBL (-2 points) and ICI (-2 points).