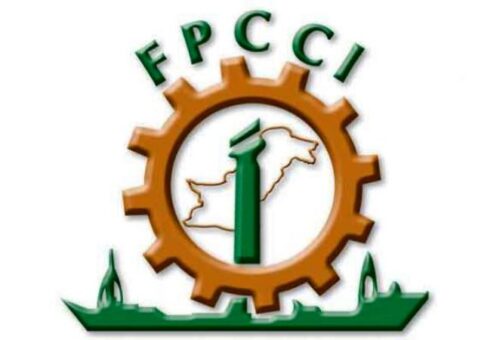 KARACHI: Federal Board of Revenue (FBR) has admitted that the condition of Computerized National Identity Card (CNIC) reduced number transactions as well as shortfall in revenue.
"This [CNIC] condition has further reduced transaction and our revenue," Dr, Muhammad Ashfaq Ahmed, Member, Inland Revenue, Federal Board of Revenue (FBR) quoted as saying in a statement issued by Federation of Pakistan Chambers of Commerce and Industry (FPCCI) issued on Tuesday.
The statement further quoted the Member that the FBR so far has resolved CNIC issues with the retailers and conditions will remain applicable at some stages.
While responding to the issues raised by President FPCCI, the Member said that taxation is a by-product of business which is missing in our strategy, refunds are considered as oxygen for trade and industry while in practice to show revenue we ignored to payback refunds.
The FBR is now following open door policy to facilitate industry and transparency is first in our strategy.
He further said that FBR is changing its approach to deal with commercial exporters. He further agreed to extend the days of filing form H from 120 to 180 days.
However, with the automation of FBR the trade and industry have to gear-up and be compatible with the latest technology.
Earlier, FPCCI President Mian Anjum Nisar appreciated the efforts of Federal Board of Revenue on achieving revenue targets despite difficult circumstances under COVID-19 pandemic.
While welcoming the Member Inland Revenue (Operation) Dr. Muhammad Ashfaq Ahmed, the President FPCCI said that the release of refunds has slightly improved but industry paid taxes and salaries during the period when labour was idle and industries were stalled.
He mentioned that irrespective of gain or loss businesses have to pay 1.5 percent tax despite the issue has been discussed with Advisor to PM and Chairperson FBR but matter still not resolved.
It was also informed that FASTER will release refunds within 72 hours but practically refunds are being released within 72 hours.
Further President FPCCI strongly suggested extending the filing of Form "H" period from 120 days to 180 days, and demanded a focal person to deal with affairs relevant to FASTER.
He also raised a question on shifting of final tax regime to minimum tax and proposed to reversed if there is no conditionality and payback refunds or ask for amount if due and vice versa, he also proposed to NTC deal issue of raw material that were previously falls under 12th schedule and demanded restoration of SRO 1125.
Mian Anjum Nisar President FPCCI also raised the issue of Audit at different tiers and proposed that stages/tiers level of audit should be minimized.
CNIC still has not resolved despite available agreement between businesses and government. President FPCCI also raised issues of different sectors such inclusion of Edible Offal in the definition of Agriculture, inability of FATER system for processing of Multi-tax period carry-forward based sales tax refunds. Uniform rate of tax on Iron and Steel flat products and issue of Audit being faced by trade and industry.
Meeting was attended by representative of various chambers and association, Kurram Ijaz, Vice President, Zakaria Usma, Shaukat Ahmed, Ghani Usman, Saqib Fayyas, Shabir Mensha, Khursheed, member FPCCI Advisory Committee, Khuram Saeed, former Vice President FPCCI, EC and General Body members.