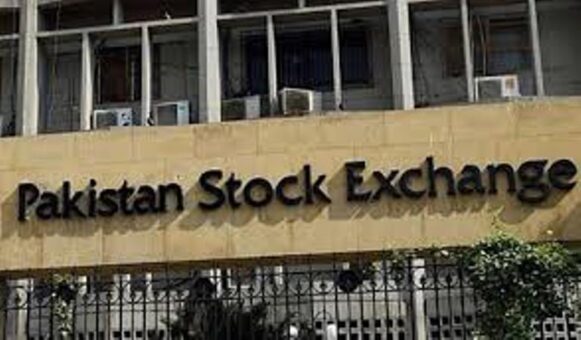 KARACHI: The stock market added 26 points on Thursday owing to narrow range trading during the day.
The benchmark KSE-100 index of Pakistan Stock Exchange (PSX) closed at 40,541 points as against 40,515 points showing an increase of 26 points.
Analysts at Arif Habib Limited said that the market continued trading in a narrow range amid below 200 million trading volumes as observed in the past couple of sessions.
Uncertainty on lockdown and rising COVID cases amid finalization of IMF review, kept the market in limbo with HBL, UBL and LUCK adding some points to the contribution pulled back by OGDC, PPL and DGKC.
International oil prices also remained range bound causing E&P stocks to trade in a narrow range, especially POL. Banking sector, overall, helped the Index climb 230 points during the session, however, ended the session +26 points.
Sectors contributing to the performance include E&P (-16 points), Inv Banks (-15 points), Cement (+17 points), Technology (+16 points) and Banks (+15 points).
Volumes increased from 145.8 million shares to 188.5 million shares (+30 percent DoD). Average traded value also increased by 28 percent to reach US$ 50 million as against US$ 39.1 million.
Stocks that contributed significantly to the volumes include TRG, UNITY, FABL, ASL and NETSOL, which formed 37 percent of total volumes.
Stocks that contributed positively to the index include HBL (+27 points), TRG (+21 points), LUCK (+17 points), UBL (+11 points) and ILP (+8 points). Stocks that contributed negatively include BAHL (-22 points), DAWH (-15 points), PPL (-13 points), OGDC (-12 points) and FFC (-7 points).