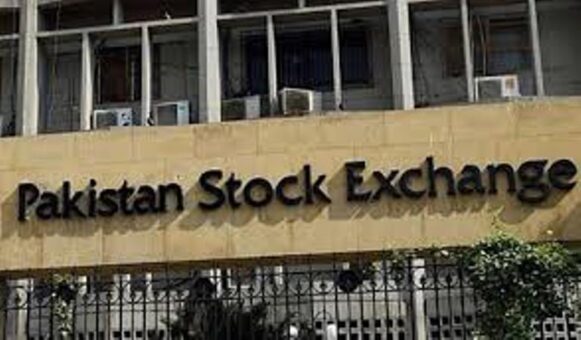 KARACHI: The stock exchange gained 317 points on Tuesday as positive sentiments prevailed during the day.
The benchmark KSE-100 index of Pakistan Stock Exchange (PSX) closed at 45,922 points as against 45,605 points showing an increase of 317 points.
Analysts at Arif Habib Limited said that the market rebounded by posting an increase of 408 points during the session, and closing 317 points.
Though the day began slow and cautious after yesterday' profit booking, a bounce back in banking sector scrips as well as absence of selling in E&P sector stocks helped the Index stabilize ground near 46,000 level.
International crude oil prices traded in the positive zone during the session, which helped the E&P to recover in comparison with respective LDCPs.
KEL did large volume in anticipation of deal closure after conclusion of IMF program, as highlighted by SBP governor yesterday. Cement sector largely traded range bound but contributed positively to the index.
Among scrips, KEL led the table with 249.5 million shares, followed by HUMNL (68.4 million) and UNITY (29.7 million).
Sectors contributing to the performance include Technology (+77 points), Banks (54 points), E&P (+54 points), Autos (+33 points) and Vanaspati (+25 points).
Volumes increased from 588 million shares to 825.9 million shares (+40 percent DoD). Average traded value also increased by 19 percent to reach US$ 131.8 million as against US$ 110.6 million.
Stocks that contributed significantly to the volumes include KEL, HUMNL, UNITY, PIBTL and SILK, which formed 48 percent of total volumes.
Stocks that contributed positively to the index include TRG (+60 points), HBL (+34 points), OGDC (+31 points), KEL (+31 points) and PPL (+25 points). Stocks that contributed negatively include SEARL (-14 points), HUBC (-13 points), MARI (-11 points), FFC (-10 points) and NESTLE (-6 points).