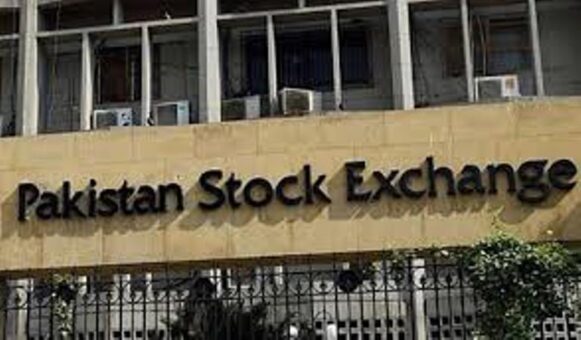 KARACHI: The stock market gained 789 points on Thursday owing to gain in international oil prices and regional stock markets.
The benchmark KSE-100 index of Pakistan Stock Exchange (PSX) closed at 41,071 points as against 40,282 points showing an increase of 789 points.
Analysts at Arif Habib Limited said that Biden's clear win, based on stats although not declared yet, gave the global markets some sense of relief and stability in investor sentiment.
Resultantly, international crude oil prices stabilized near highs attained in the past couple of sessions.
Regional stock markets also followed suit and traded +2.5 percent on average.
Local bourse nudged along, while trading in the positive zone in the entire session, and added a total of 803 points during the session and closed +789 points.
Buying activity was observed across the board, however, E&P and O&GMCs contributed the most to the Index. Among scrips, PRL topped the volumes with 33.2 million shares, followed by UNITY (32.2 million) and PIBTL (19.4 million).
Sectors contributing to the performance include Banks (+242 points), E&P (+155 points), O&GMCs (+59 points), Cement (+56 points) and Power (+48 points).
Volumes declined from 427.8 million shares to 356.7 million shares (-17 percent DoD). Average traded value also declined by 16 percent to reach US$ 73.4 million as against US$ 87.2 million.
Stocks that contributed significantly to the volumes include PRL, UNITY, PIBTL, HASCOL and TRG, which formed 33 percent of total volumes.
Stocks that contributed positively to the index include PPL (+60 points), MCB (+53 points), OGDC (+51 points), HUBC (+41 points) and POL (+41 points). Stocks that contributed negatively include ATLH (-4 points), ICI (-3 points), FFBL (-2 points), ARPL (-1 points) and AICL (-1 points).