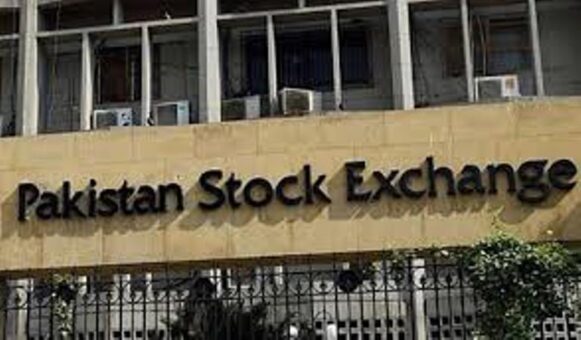 KARACHI: The share market witnessed a decline of 340 points on Friday owing to selling pressure across the board.
The benchmark KSE-100 index of Pakistan Stock Exchange (PSX) closed at 40,732 points as against 41,071 points showing a decline of 340 points.
Analysts at Arif Habib Limited said that after posting gains on the Index of roughly 2400 points, courtesy of US Elections and spike in commodity prices, the index showed signs of consolidation by making a downward adjustment of 340 points.
Selling pressure was observed across the board, especially Banks and E&P stocks. International crude oil prices have dipped by around 3 percent that caused depression in E&P stocks.
The fluid changes in local political scene also did not go unnoticed and caused investors some concern as to continuity of the incumbent government. Among scrips, UNITY topped the volumes with 49 million shares, followed by POWER (43.6 million) and TRG (31.3 million).
Sectors contributing to the performance include Banks (-121 points), E&P (-53 points), Fertilizer (-47 points), Cement (-35 points) and O&GMCs (-27 points).
Volumes declined from 356.6 million shares to 350.4 million shares (-2 percent DoD). Average traded value also declined by 2 percent to reach US$ 72.4 million as against US$ 73.6 million.
Stocks that contributed significantly to the volumes include UNITY, POWER, TRG, HASCOL and PRL, which formed 46 percent of total volumes.
Stocks that contributed positively to the index include TRG (+39 points), MEBL (+18 points), COLG (+11 points), UNITY (+7 points) and SYS (+6 points). Stocks that contributed negatively include HBL (-49 points), MCB (-32 points), ENGRO (-27 points), UBL (-26 points) and PPL (-20 points).