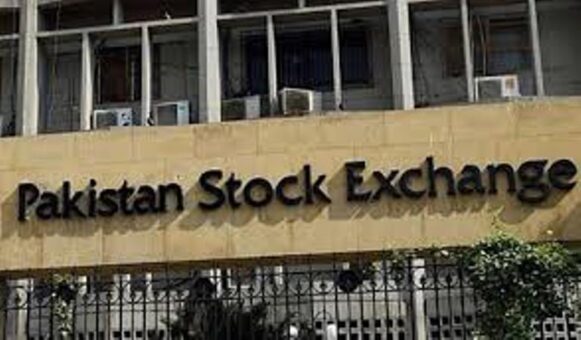 KARACHI: The stock market gained 503 points on Wednesday amid buying was witnessed across the board.
The benchmark KSE-100 index of Pakistan Stock Exchange (PSX) closed at 45,153 points as against 44,650 points showing an increase of 503 points.
Analysts at Arif Habib Limited said that buying activity was observed across the board with E&P and O&GMCs rebounding strongly and supported by Cement and Fertilizer sectors, which showed good progress yesterday as well.
International crude oil prices jumped significantly on the conclusion of agreement among OPEC+ countries that became the reason for performance of E&P stocks.
Cement sector leaped on the expectation of an increase in cement price / bag in North region.
Banking sector also contributed on the anticipation of annual results. Among scrips, BYCO led the table with 97.5 million shares, followed by PRL (87.2 million) and KAPCO (31 million).
Sectors contributing to the performance include Banks (+118 points), E&P (+101 points), Cement (+62 points), Inv Banks (+59 points) and O&GMCs (+30 points).
Volumes increased from 582.3 million shares to 664.5 million shares (+14 percent DoD). Average traded value increased by 2 percent to reach US$ 154 million as against US$ 151.2 million.
Stocks that contributed significantly to the volumes include BYCO, PRL, KAPCO, HASCOL and HUMNL, which formed 41 percent of total volumes.
Stocks that contributed positively to the index include MEBL (+63 points), DAWH (+54 points), POL (+48 points), LUCK (+37 points) and PAKT (+29 points). Stocks that contributed negatively include HUBC (-23 points), HGFA (-4 points), SCBPL (-3 points), AICL (-3 points) and SRVI (-2 points).