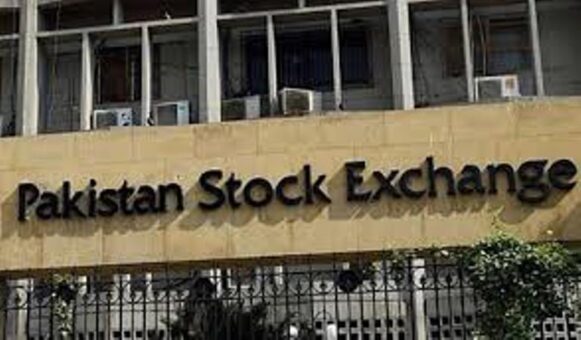 Share market gains 95 points in mixed trading
KARACHI: The share market gained 95 points on Friday amid mixed trading sessions and political uncertainty.
The benchmark KSE-100 of Pakistan Stock Exchange (PSX) closed at 40,164 points from previous day's closing of 40,070 points, showing an increase of 95 points.
Analysts at Topline Securities said that KSE-100 index depicted erratic behavior today, where it traded between an intraday high of 152 points and intraday low of -326 points, to finally close at 40,164.
Major contribution to the index came from HBL, MEBL, UNITY, FFBL and DGKC, where they cumulatively contributed 158 points to the index, whereas MTL, PPL, LUCK, ENGRO and FCEPL lost value to weigh down the index by -78 points.
Low participation was observed today, where investors preferring to remain on sideline, given political noise in the country where opposition is staging multiple power shows against the government.
Traded volume and value for the day stood at 254 million shares and Rs.7.7 billion. UNITY was today`s volume leader with around 45 million shares.