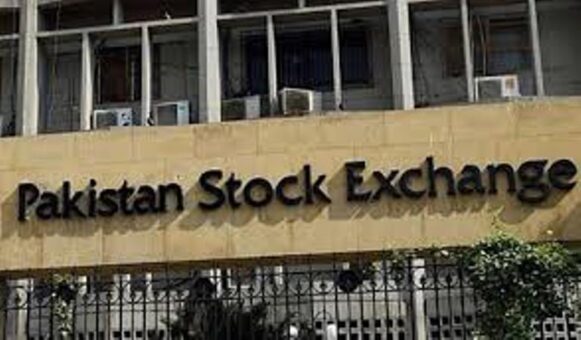 KARACHI: The stock market fell by 64 points on Wednesday as investors' sentiments shaken over FATF bill, which required parliamentary approval.
The benchmark KSE-100 index of Pakistan Stock Exchange (PSX) closed at 42,282 points as against 42,346 points showing a decline of 64 points.
Analysts at Arif Habib Limited said that the the session was marred by the news of FATF bill that required Parliament's approval and expectation of possible decline thereof, caused the Index to come under selling pressure.
Besides, SBP announced the date for the Monetary Policy decision where street consensus is of a status quo.
Overall volumes remained below 500 million shares and the index closed 64 points below LDCP.
Banks, O&GMCs, Pharma and Steel sector saw selling pressure, whereas Fertilizer and Cement sectors performed well in anticipation of increase in fertilizer and Cement prices.
Power sector topped the volumes with 82.7 million shares, followed by Cement (65.6 million) and Banks (54 million). Among scrips, KEL realized trading volumes of 70.5 million shares, followed by HASCOL (37.4 million) and DCL (28.1 million).
Sectors contributing to the performance include Fertilizer (+54 points), Cement (+23 points), Banks (-68 points), O&GMCs (-28 points), Power (-27 points) and Tobacco (-18 points).
Volumes increased from 662.8 million shares to 490 million shares (-26 percent DoD). Average traded value also declined by 21 percent to reach US$ 87.9 million as against US$ 111.8 million.
Stocks that contributed significantly to the volumes include KEL, HASCOL, DCL, JSCL and UNITY, which formed 37 percent of total volumes.
Stocks that contributed positively to the index include ENGRO (+41 points), LUCK (+20 points), DAWH (+19 points), FFC (+15 points) and SYS (+11 points). Stocks that contributed negatively include HBL (-28 points), PAKT (-18 points), HUBC (-16 points), UBL (-15 points) and PSO (-13 points).