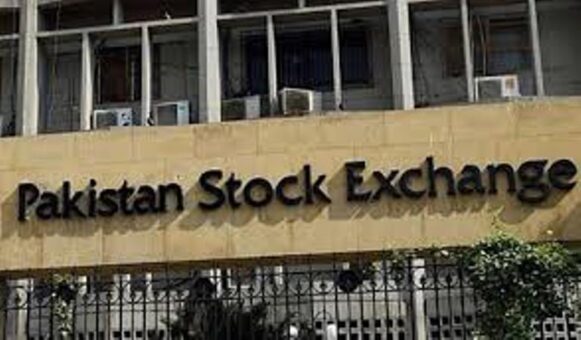 KARACHI: The stock market ended unchanged on Monday as the market traded witnessed range bound activity.
The benchmark KSE-100 index of Pakistan Stock Exchange (PSX) closed closed at 42,531 points same as of Friday.
Analysts at Arif Habib Limited said that the market traded range bound between -163 points and +190 points.
Selling pressure was observed in Cement, E&P, Steel, Refinery sectors, whereas Banks and OMCs (PSO, HASCOL) saw gradual accumulation causing the Index to post gains during the trading session.
Volumes remained relatively low, considering the recent spate of 700 million volumes that the bourse witnessed previous week and so. O&GMCs posted highest trading volumes of 80 million shares, followed by Banks (61.3 million) and Food (54.7 million).
Among scrips, HASCOL topped 67.1 million shares, followed by PIBTL (42.9 million) and FFL (29.8 million).
Sectors contributing to the performance include Banks (+19 points), O&GMCs (+17 points), Power (+12 points), E&P (-14 points) and Technology (-14 points).
Volumes declined further from 526.2 million shares to 509.5 million shares (-3 percent DoD). Average traded value also declined by 17 percent to reach US$ 87.5 million as against US$ 105.8 million.
Stocks that contributed significantly to the volumes include HASCOL, PIBTL, FFL, UNITY and BOP, which formed 36 percent of total volumes.
Stocks that contributed positively to the index include PSO (+17 points), HBL (+17 points), HUBC (+17 points), MCB (+15 points) and HASCOL (+12 points). Stocks that contributed negatively include PPL (-23 points), DGKC (-16 points), KEL (-9 points), SYS (-8 points) and SNGP (-8 points).