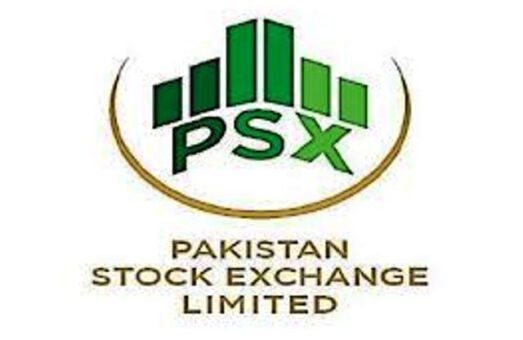 KARACHI: The stock market likely to trade in green zone during next week due to higher interest of investors and improved economic indicators.
Analysts at Arif Habib Limited said that the market to remain green due to higher interest of local individuals in the market, improvement on macro-economic front, continued improvement on the Coronavirus front and lower yields on fixed income instruments rendering equities as the preferred asset class.
On the other hand, upcoming key event will be announcement of State Bank's Monetary Policy Statement this month, where we view the benchmark policy rate to remain unchanged.
The benchmark KSE-100 index of Pakistan Stock Exchange (PSX) is currently trading at a PER of 7.5x (2021) compared to Asia Pac regional average of 13.9x while offering a dividend yield of ~5.9 percent versus ~2.7 percent offered by the region.
This week trading commenced on a positive note due to buying interest witnessed in Cement, Steel, Automobiles, Refineries, and OMCs sector on account of improvement in growth prospects given revival of economic activity. On Tuesday, a decline was witnessed at the index attributable to pressure on global equities and decrease in international oil prices which resulted in selling pressure.
However, negative performance remained short lived as the high court granted a stay order on GIDC collection and launch of Roshan Digital Account for overseas Pakistani which spurred positivity. The KSE-100 index closed at 42,531 points, up by 508 points or 1.21 percent WoW (third consecutive positive week).
Contribution to the upside was led by i) Commercial Banks (181 points), ii) Fertilizer (157 points), iii) Cements (70 points), iv) Power Generation and Distribution (61 points), and v) Insurance (53 points). Scrip-wise major gainers were LUCK (124 points), ENGRO (76 points), HUBC (69 points), MCB (58 points), and FFC (54 points). Whereas, scrip-wise major losers were OGDC (48 points), MARI (32 points) COLG (28 points), PIOC (24 points) and MLCF (22 points).
Foreigners offloaded stocks worth of USD 4.40 million compared to a net sell of USD 10.03 million last week. Major selling was witnessed in E&P (USD 1.15 million) and Fertilizer (USD 1.01 million). On the local front, buying was reported by Individuals (USD 22.84 million) followed by Mutual Funds (USD 8.50 million). That said, average daily volumes and traded value for the outgoing week were up by 1 percent and 2 percent to 750 million shares and USD 142 million, respectively.