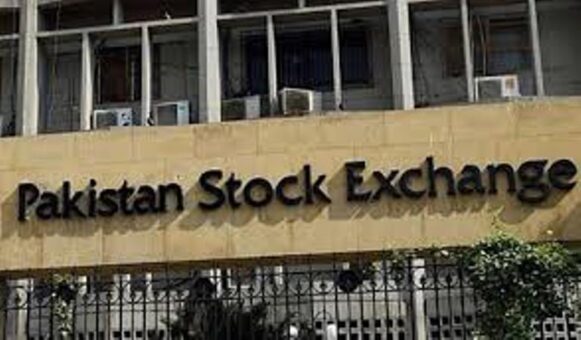 KARACHI: The stock market gained 585 points on Monday owing to positive sentiments on FATF decision and outstanding financial results.
The benchmark KSE-100 index of Pakistan Stock Exchange (PSX) closed at 41,851 points from last Friday's closing of 41,266, showing a gain of 585 points.
Analysts at Topline Securities said that the market today cheered the decision of the FATF with the KSE 100 Index closing the day up 1.42 percent at 41,851-level.
The rally was later driven by some outstanding financial results, beating analyst expectations, which included LUCK posting 1QFY21 EPS of 13.45 (up 242 percent YoY), MTL posting 1QFY21 EPS of 22.8 (up 219 percent YoY) and KOHC posting 1QFY21 EPS of 2.52 (up 485 percent YoY).
Furthermore, OGRA notified a gas price hike of up to 8 percent w.e.f Sep 01, 2020, which resulted in SNGP closing the day up 2.77 percent.
Major positive contributors to the benchmark index were namely LUCK, DAWH, HUBC, MTL and SYS who cumulatively added around 252 points to the KSE 100 index.
Traded volume for the day clocked in at 486.37 million shares (down 2.5 percent DoD) while traded value stood at Rs. 21.48 billion (up 31 percent DoD).
MLCF was the volume leader for today with 48.5 million shares traded followed by POWER with 38.32 million shares and FCCL with 30.97 million shares traded today.